Are you in regular therapy but feel like there are issues you can't seem to get to?

Are there parts of therapy where you feel stuck or resistant?

Is there a part of your trauma history that keeps coming up and/or gets in the way of life?
While regular therapy with a skilled clinician is an important part of dealing with the impact of childhood trauma, a standard 50-minute session doesn't always allow for the depth of work that's vital to your healing process.
This is where concentrated healing work can be helpful.
I offer two types of Intensives that dedicate extended time to exploring a specific part of your trauma history:
5-Day Extended Intensive

Focused trauma work tailored to the needs of the individual. Your only responsibility during the week is your growth and healing. Without the distractions of work and home obligations, space is created for you to engage with the healing work more deeply.

2-Hour Focused Intensive

Focused trauma work usually on a specific aspect of your history. This time can also be used to get clarity on direction and next steps for your ongoing therapy work.
Schedule a Call
Benefits
Clarity about your trauma and its impact on your life and your relationship with yourself and others
Clarity on next steps in your recovery journey
Extended time provides space for stored emotions to move through you
Provides a "turbo boost" to the work you're doing in therapy or other recovery work
Intensives are a good fit if you...
Are in regular therapy doing trauma/family of origin work
Have an understanding of your trauma history
Have a sense of what you'd want to work on in an Intensive
Have tools for self-care/emotion regulation
Intensives are not a good fit if you...
Are new to therapy – further along in your process, you'll be more comfortable experiencing deep emotion and have greater insight into where you need focused work.
Are early in addiction recovery – trauma work can be disruptive. It gets at the root of addiction. It's important that you have solid recovery (i.e., have a sponsor, working a recovery program, significant period of sobriety) before diving into your trauma work.
Schedule a Call
An intensive is an experience to augment and support your recovery but it is not a substitute for ongoing therapy or other mental health treatment.
About the Facilitator
I've been in the field for over 20 years specializing in treating trauma, particularly family of origin-based trauma. I have trained with Laurel Parnell in her Attachment-Focused EMDR protocol, which is a modified version of the powerful tool of EMDR. AF-EMDR is a client-centered approach to EMDR that is particularly helpful for those who've experienced developmental and attachment trauma in childhood. I also am an Equine Assisted Growth and Learning Association (EAGALA) certified mental health practitioner which allows me to incorporate the healing power of horses into my work with clients. The intuitive nature of horses can facilitate clients being able to be present and connect more deeply with what's happening for them.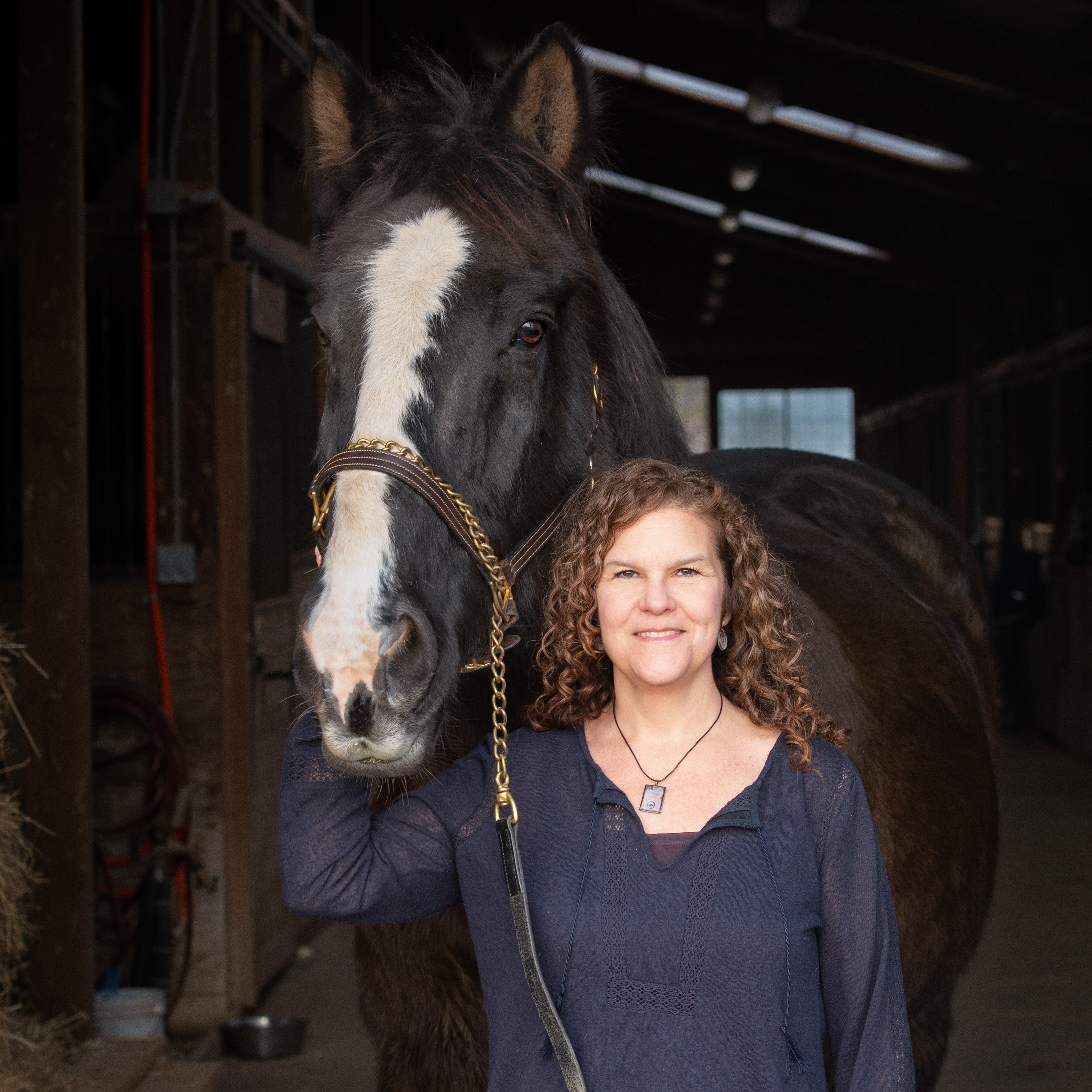 Schedule a Call